Versatile Meeting Rooms near LAX
Host your next small meeting, seminar, training, and more at our versatile meeting rooms near LAX. Featuring 2700 square feet of meeting and conference rooms, as well as modern amenities and exceptional service, Holiday Inn Los Angeles - LAX Airport's meeting venue is the perfect place to host your next successful event.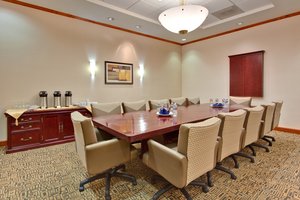 From Corporate Retreats to Unforgettable Moments
Whether you're hosting a productive corporate retreat or planning an intimate gathering with your loved ones to celebrate all the special moments, our meeting space near LAX's versatile layouts make it possible to accommodate a diverse range of events. Celebrate your special day a memorable way by hosting your wedding reception, birthday party, or anniversary in our 2700-square-foot Century Ballroom. If you're hosting a workshop, career fair, luncheon, interviews, or more, our meeting space can be divided up for intimate affairs.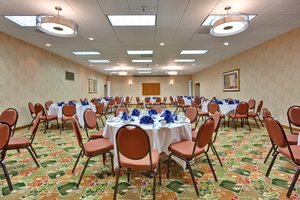 A Host of Convenient Facilities & Services
Make sure your event goes off without a hitch by taking advantage of our conference rooms near LAX's well-appointed facilities and services. We offer a wide range of audio-visual equipment to rent, including an LCD projector with screen, a podium with microphone, whiteboard with markers, and more. Treat your guests to a delicious meal with our catering services! From healthy menu options, breakfast buffets, theme breaks, plated hot lunches, and more, there's sure to be tasty food options to suit every taste and dietary needs. For an extensive list of our equipment and catering options, take a look at our informational PDF below.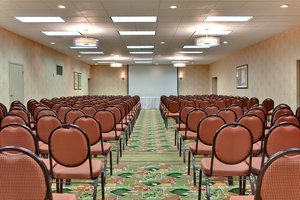 Stay for More than Just Your Event
Our complete event package includes your use of our meeting rooms near LAX and overnight accommodations! Rest easy after all your hard work by unwinding in our comfortable hotel rooms, and enjoy all of our onsite amenities, including an outdoor pool, fitness center, and delicious restaurant, Landings Grill & Lounge.
Start planning your next successful event near LAX today. Fill out our Request for Proposal form below and we'll get back to you soon!
---
Meetings & Events Services
If you are interested in hosting a meeting or event at the Holiday Inn Los Angeles LAX Airport, please inquire using the below form, or by contacting the hotel directly at 310-649-5151.
Our site uses cookies. By continuing to use our site you are agreeing to our cookie policy