Escape to Our Hotel near Santa Monica Pier
A getaway to sunny LA wouldn't be complete without spending a day at the beach, and our hotel near Santa Monica Pier puts you in the best location for making unforgettable memories with all your loved ones! Come and stay in our comfortable guestrooms at Holiday Inn Los Angeles - LAX Airport, conveniently nestled just 12 miles away from all the action of surf, sand, sun, and non-stop entertainment.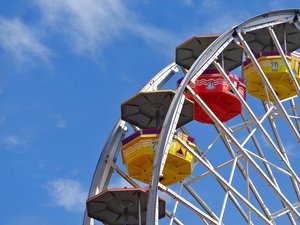 A National Icon
From its humble beginnings as a municipal pier built primarily to carry sewer pipes, the Santa Monica Pier has evolved throughout the years since its opening in 1909 to become a renowned destination for its rich history and unbeatable entertainment. A favorite spot amongst the fishing community even in its early years and a go-to destination for rides and live acts, the pier has weathered through economic crisis, hardships of war, and natural destruction to become the famed national icon it is today.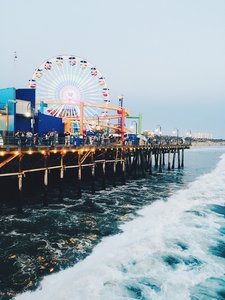 Fun for the Whole Family
A stay at our hotel close to Santa Monica Pier in California means an ideal getaway perfect for all your loved ones. Interested in meeting some aquatic animals? Planning to take a ride on the iconic ferris wheel and roller coaster? How about going for a spin on a historic carousel? Have you ever set your sights high and wanted to soar through the air? No matter your taste of adventure, there's sure to be something to peak your interests at the pier. Some must-see and must-do activities include:
Santa Monica Pier Aquarium
Playland Arcade
Trapeze School
Historical Walking Tours
Pacific Park Amusement Park
All of this excitement is sure to build up your appetite, so don't hesitate to grab a bite to eat at Ristorante al Mare, Bubba Gump Shrimp Co., Pier Burger, and more. For some rousing all-American music and dancing, head on over to Rusty's for some good eats, cold drinks, and live entertainment!
Our site uses cookies. By continuing to use our site you are agreeing to our cookie policy