Day Rooms Near LAX Airport
Find your escape from the world of travel in a stylish oasis, allowing you some privacy and relaxation in the midst of your journey. Use our convenient Day Rooms near LAX Airport as a sanctuary away from the hustle and bustle of the terminals. Take some time to catch up on work with reliable Wi-Fi, find the kids some downtime, order a bite to your room, or recharge your batteries with a shower or a nap before your next flight.
Thanks to our prime location just eight short blocks from LAX, we are pleased to offer you the ease and convenience of our nearby Day Rooms to fill your commute with comfort, relaxation, and rejuvenation.
Reserve a Day Room near LAX Airport at the Holiday Inn LAX – Los Angeles Airport and enjoy: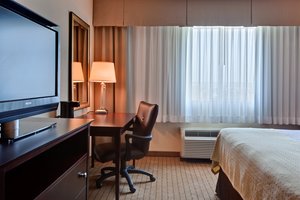 Take a swim, order room service, enjoy the free Wi-Fi, or get a workout in at our on-site fitness center. Plus, you can take advantage of our airport shuttle getting you to and from the airport with ease and efficiency!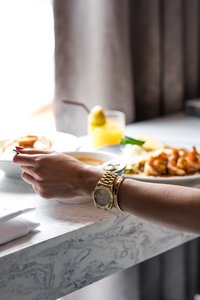 Availability:
Day Use Rooms are available between the hours of 10:00 AM and 6:00 PM daily, depending on availability.
Cost:
Day Use Rooms Available from $89 to $139 USD + tax
Reservations:
For more information or to reserve a room, please call 310-649-4141 Ext. 1177 or submit your request by email at [email protected].
Stuck at the airport on a long commute? Delayed or missed connection? No matter what your situation may be, Holiday Inn Los Angeles - LAX Airport's Day Use Rooms are your ideal solution. Book your Day Room near LAX Airport today and experience the world of stress-free travel!